Action Property Management understand your needs as 'city dwellers' and that's why we've teamed up with a number of local business in the area to provide discounts and offers to all residents living in the blocks of apartments that we manage. To take advantage of these offers you will need to present your Residents Gold Discount card which is available from your Property Manager.
The Directors pick… Back Room Bar is a 1920's style watering hole serving prohibition era cocktails with a modern twist. Situated on the corner of Call Lane / The Calls, Back Room Bar is the perfect place to relax with friends or to enjoy a well deserved night out until the early hours.
50 Call Lane
Leeds
LS1 6DT
Tel: 0113 2438666 / 07593 702994 (Guest list and sales)
Priority admission on any evening, plus happy hour drinks deals before 1am
Enterprise Car Club – Formerly City Car Club
Enterprise Car Club is the pay-as-you-go alternative to owning your own car. Say goodbye to the burdens of car ownership with hourly car rental on your doorstep. Book a brand new car by the hour, day or as long as you want. Short enough to do your weekly shop or long enough for that weekend away.
Enterprise Car Club take care of insurance, tax, servicing, parking permits, cleaning and even fuel, so all you need to worry about is enjoying your journey. From under £5 per hour you can drive a EnterpriseCar Club car parked in its own bay close to where you live or work. City Car Club members save an average of £1,800 a year compared to owning their own car and every City Car takes around 25 private cars off the road, meaning we all have a bit more room to breathe.
Find your nearest City Car here
Choose either 50% off your first year's membership – enter the promo code RGC301 OR £20 of free driving credit – enter promo code SOL237 when joining online or call 0345 266 9290. You may be required to present your Residents Gold Discount Card.
Excellent family run Italian bar and restaurant serving excellent food throughout the day and evening.
20, Dock Street
Leeds
LS10 1JF
Tel : 0113 246 9444
10% of the a la carte menu (Offer not valid in December) 
The Cosmopolitan Hotel is one of the most prestigious hotels in the city with a heritage steeped in the history of the city which has recently undergone a £1 million refurbishment of all its public areas.  Serving excellent food day and night.
Lower Briggate
Leeds
LS1 4AE
Tel: 0113 243 6454
10% off all restaurant food (not valid for special occasions such as Valentines Day, Mothers Day and during December)  
Situated in the heart of Call Lane. Known for their vast selection of beers and spirits and its forever changing interior design Normans is a firm favourite amongst celebrities, professionals and students.
36, Call Lane
Leeds
LS1 6DT
Tel : 0113 234 3988
Drinks for £2.50 between 5pm – 8pm on Fridays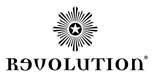 Call Lane
LS1 6DT
0113 243 2778
Located on Call Lane, Revolution is one of the busiest bars in the city. Music varies throughout the week with house music dominating at the weekend and DJ's performing most nights of the week.
48, Call Lane
Leeds
LS1 6DT
Tel : 0113 243 2778
Receive Revolution's Privilege offers
The Directors pick… The Tetley is a new centre for contemporary art and learning located in the stunning art deco headquarters of the former Tetley Brewery in central Leeds. They offer a warm welcome whether you're here to see cutting edge art, sample our Yorkshire menu or enjoy a pint of Tetley's in this historic setting.
The Tetley
Hunslet Road
Leeds
LS10 1JQ
Tel: 0113 320 2423  (Bar and kitchen)
10% off all food
Stunning riverside venue offering some of the best cocktails and burgers in Leeds.
3, Brewery Place
Leeds
LS10 1NE
Tel: 0113 2469912
Oracle corporate card deals for all residents on
Please note that all offers are subject to change and management decision on offers is final.